We prefer this brand because…...
This excellent formula is a rare combination of heart and vascular ingredients which each help the others to act more effectively, making it a very fine heart and vascular blend. The potent benefits of hawthorn, a classic cardiovascular herb for heart, vein and blood pressure are enhanced by dandelion leaf and parsley. We like to use hawthorn with dandelion leaf, a gentle diuretic which keeps potassium in the body (unlike some diuretic drugs), and with parsley, because these both enhance the benefits of hawthorn. The hawthorn concentrate here is standardized for 2% flavonoids, confirming that there is enough of the active ingredient to be effective.
This potent formula also includes forskolin, the medicinal constituent of the plant coleus, which safely encourages healthy blood flow, and is used for erectile dysfunction as well as heart health. Magnesium, potassium and calcium all act to relax the smooth muscle around blood vessel walls and help the vessels stay open. Vitamin C in modest doses is a tried and true remedy to help improve health of the endothelium, the lining of blood vessels, and has thus been used for blood pressure, heart and blood vessel health over decades. Passionflower is a gentle, calming herb that can help relax and open blood vessels. In our clinic, we have also seen very good results with "HTN Complex" for ankle edema, swollen ankles, that accompany varicose veins, slow lymph drainage or heart conditions.
About hawthorn, dandelion, parsley and forskolin
Hawthorn is a flowering shrub of the rose family, its berries, leaves and flowers have been widely used for heart disease since the first century. In human studies, hawthorn reduces diastolic blood pressure compared to placebo. Hawthorn may work in several ways: by improving blood vessels' elasticity in response to blood flow, by calming the sympathetic nervous system action that can increase tension in blood vessels, or by supporting the brain in maintaining healthy blood pressure. For the heart, Hawthorn is a classic heart tonic. It improves blood supply to the heart muscle; helps the heart muscle pump more efficiently, giving a positive inotropic effect and increased ejection fraction; and it helps the heart muscle absorb and use the nutrients that fuel it more effectively. Parsley, dandelion, are gentle herbal diuretics, that can remove excess fluid from the circulation to help lower blood pressure and ease how hard the heart work to pump blood.
Contents
2 caps provide: Hawthorn (Crataegus laevigata) Leaf/Flower Extract (2% Flavonoids) 200 mg, Parsley (Petroselinum crispum) Leaf100 mg, Dandelion (Taraxacum officinale) Leaf Extract 200 mg, Forskohlii (Plectranthus barbatus) Root Extract (10% Forskolin)50 mg, Potassium (as potassium citrate, ascorbate) 100 mg, Magnesium (as magnesium aspartate, ascorbate) 104 mg, Passionflower (Passiflora incarnata) Aerial Parts Extract (4% flavonoids)100 mg, Vitamin C (poly-ascorbatesTM) 100 mg, Calcium (calcium ascorbate) 4 mg, Zinc (ascorbate) 200 mcg.
Other Ingredients: Vegetable capsule (modified cellulose) and cellulose.[
Free of: - This product does Not contain: artificial coloring, artificial flavoring, dairy products, gluten, ingredients of animal origin, preservatives, salt, soy, sugar, wheat, yeast.
Cautions
Always take natural remedies under the supervision of your health care provider. Do not use hawthorn, dandelion, parsley, forskolin, magnesium or potassium without the advice of your healthcare professional if you are also taking medicines to lower blood pressure such as beta-blockers or medicines to support heart function like digoxin. Take with caution and only with a medical professional's advice if you are also using natural remedies that may reduce blood pressure such as Co-enzyme Q10, fish oil or arginine.
Testimonials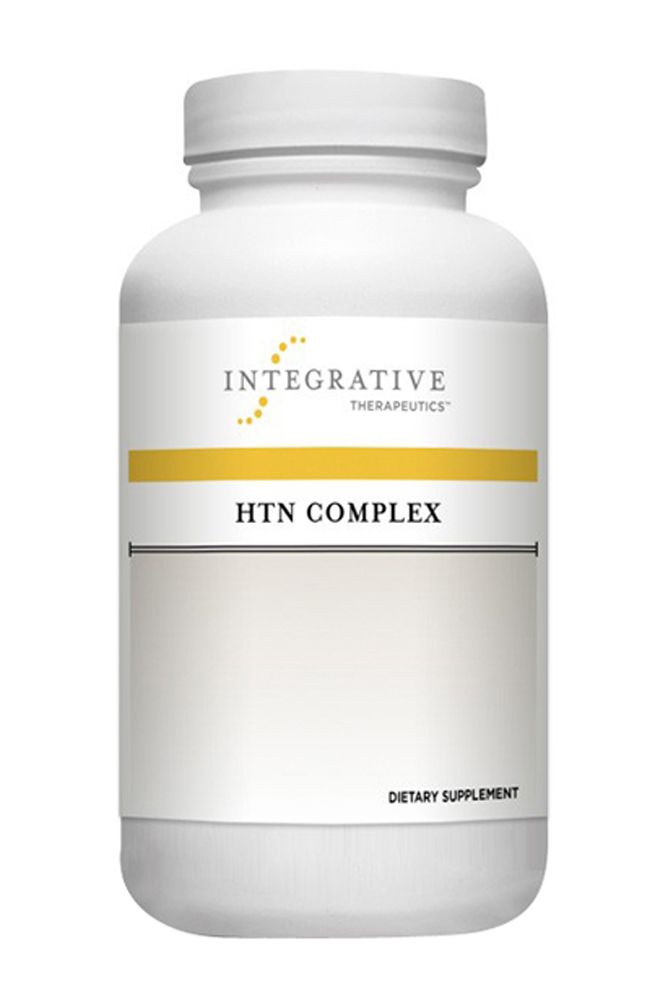 Shipping:
Free shipping for purchases of $40 and over
Benefits of Consistency
"With the right vitamins, herbs and foods, your health can continue to improve over time, as vibrant new tissues replace old cells. Our patients often feel increasing vitality as medical tests get better and better, year after year."
- Dr. Rachelle Herdman