We prefer this brand because…...
This unique combination of horse chestnut concentrate combined with the bioflavonoid rutin is the most effective we have found. These two main ingredients are synergetic, magnifying each other's benefits: Both rutin and horse chestnut can strengthen elastic fibers in vein walls and help veins to be less distensible, so that they can regain their tone. Rutin strengthens blood vessel lining membranes and helps reduce edema, while horse chestnut lowers the permeability and leakiness of blood vessels and also lessens edema. Our patients have reported better results with varicose veins, less leg swelling and aching, diminished edema, and reduced hemorrhoid itching and discomfort, using "Horse Chestnut 300" consistently over time than other horse chestnut standardized extracts or blends, and they often specifically request this formula. We have a long track record of seeing good benefits with nutraceuticals from "La Santé", a professional brand who have carefully manufactured nutrients for doctors and their patients for decades, with a unique approach to balanced concentrates.
About horse chestnut and rutin
The horse chestnut tree originated in Asia and Greece, and now grows throughout Europe and North America. The fruit has a spiny outer case and contains up to three large horse chestnut seeds. Extracts of horse chestnut seed are ideally standardized to contain about 20 percent of the saponin called aescin, and have long been known to have a tonic effect on veins, helping varicose veins, hemorrhoids where veins walls are weakened and relax too much, and also prostate enlargement.
Double blind human studies with varicose veins and chronic venous insufficiency, where veins are weak and leaky, found that just 50mg. aescin twice daily can be as effective as compression stockings for relieving heaviness of the legs, itching, swelling and tingling paresthesia. Horse chestnut extract standardized for aescin works to improve venous return and reduce edema. Aescin can reduce the number and size of tiny pores in capillary walls, so they become less permeable, curbing fluid leakage. Aescin is also a venotonic, it improves the ability of small elastic fibers in vein walls to contract and thus to better maintain tone as blood flows through against gravity.
Horse chestnut also contains flavonoids, tannins, quinines, sterols, good fatty acids, and natural coumarins. It can gently improve urine flow and fluid filtering by the kidneys, hence its potential value for prostate enlargement. Horse chestnut inhibits the enzymes linked with chronic venous insufficiency, and it may boost the prostaglandin PGF 2-alpha which can firm up blood vessel tone. It is anti-inflammatory; it slows white blood cell migration, and lowers histamine which can worsen capillary leakage. It can also be powerfully effective for hemorrhoids.
For lymphedema, in which lymphatic fluid leaks out from the tiny lymphatic vessels and causes swelling usually in arms or legs, sometimes after surgery, horse chestnut can significantly help reduce swelling. Aescin strengthens lymphatic vessel walls, and reduces leakage of fluid and protein into the surrounding tissue.
Rutin, a bioflavonoid naturally found in citrus and other fruits, has many synergistic actions with horse chestnut. Over 40 years of clinical trials have shown rutin to help capillary permeability, bruising, varicose veins and hemorrhoids. It can improve venous tone and help veins be less flaccid. For varicose veins, rutin can lessen pain, sensations of tired legs, and night cramps. After twelve weeks on rutin up to 90% of subjects with hemorrhoids experienced benefit. Rutin has antioxidant actions: it increases the amounts of vitamin C within cells and scavenges free radicals, which may then help chronic venous insufficiency.
In addition, rutin can reduce capillary leaking and edema. It improves blood flow by strengthening the cells that line the inside of blood vessels, and by supporting collagen, the protein that helps to hold cells, ligaments, tendons, cartilage and all connective together. Because rutin can strengthen blood vessels, it has been taken to prevent hemorrhagic strokes due to broken veins or arteries. Rutin is anti-inflammatory, and helpful for venous edema and possibly even hypertension and surface vein thrombosis.
Contents
1 capsule provides: Horse Chestnut Extract (Aesculus hippocastanum), Seed, Standardized to contain min. 20% (60 mg) Triterpenoid Saponins as Aescin: 300 mg, Rutin 200mg.
Other Ingredients:Gelatin (capsule), Silica and Magnesium Stearate (vegetable source).
Free of: - This product does Not contain: artificial coloring, artificial flavoring, preservatives, paraben,egg, dairy, milk or casein, lactose, ingredients of animal origin, shellfish,tree nuts, gluten, wheat, yeast, salt, soy, sugar, corn.
Cautions
Always take natural remedies under the supervision of your health care provider. Consult your healthcare professional before using horse chestnut or rutin if you are taking diabetes medications, as horse chestnut may lower blood sugar. Ask your doctor if you are using warfarin or other blood thinners such as aspirin, clopidogrel (Plavix), diclofenac, or heparin, or have a bleeding disorder, as horse chestnut may have a mild blood-thinning effect. Never eat raw horse chestnut seed, bark, flower, or leaf, they are unsafe. If you are pregnant or nursing only use horse chestnut or rutin under the guidance of your physician, the effects during pregnancy or lactation are unknown.
Testimonials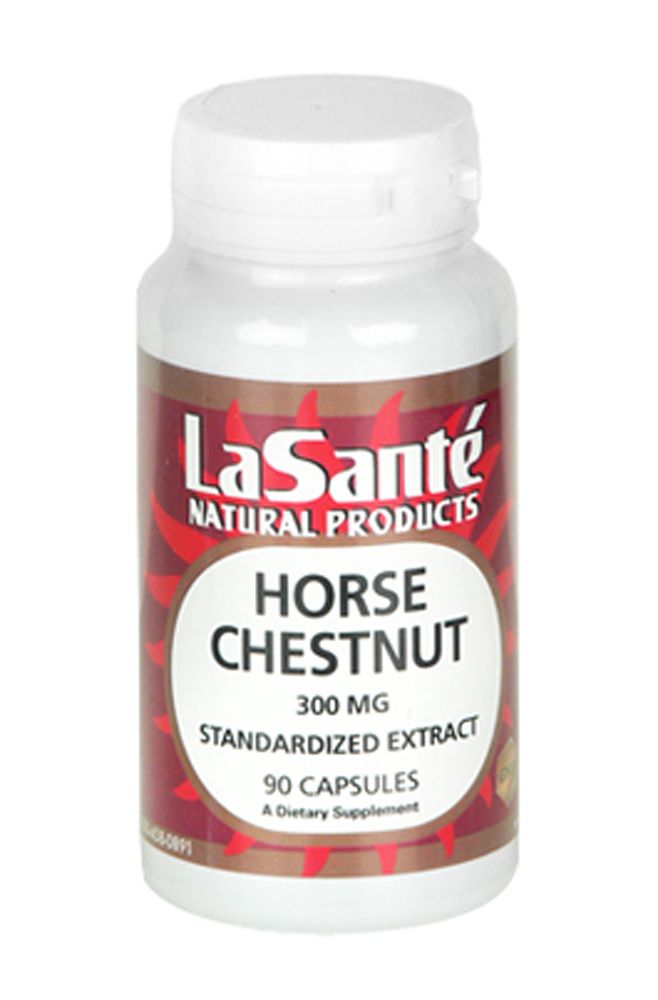 Shipping:
Free shipping for purchases of $40 and over
Benefits of Consistency
"With the right vitamins, herbs and foods, your health can continue to improve over time, as vibrant new tissues replace old cells. Our patients often feel increasing vitality as medical tests get better and better, year after year."
- Dr. Rachelle Herdman