We prefer this brand because…...
Basic Nutrients V is one of our favorite multi-vitamin and mineral formulas with modest levels of vitamins B1, B2 and B6, thiamine, riboflavin and pyridoxal, for those who cannot stomach large B-complex doses, in their readily usable forms. It is one of few to include natural mixed carotenes, the safest and most effective form, derived from food sources, rather than synthetic beta-carotene. It contains ample amounts of antioxidant vitamins C, E and selenium; trace minerals as picolinates; chromium and vanadium for blood sugar balance, boron and zinc for bone density, and molybdenum for protein absorption and for many enzyme systems. It provides calcium, magnesium, and potassium bound to citrate-malate, the most soluble and absorbable types of chelate. Basic Nutrients V provides vitamin K1, which helps hold calcium in bone architecture, and copper which is works with zinc, but no iron or iodine, for people who do not need extra iron or who are sensitive to iodine. In our clinic many of our patients have thrived on this formula for years; it is Thorne Research's most advanced multi-vitamin and mineral formula.
About natural carotenes, antioxidants, minerals, b-complex
Natural carotenes are a group of red, orange, and yellow pigments found in the chloroplasts and chromoplasts of plants including fruits, vegetables, algae, and whole grains. They include cis and trans beta-carotene isomers which are all potent antioxidants, alpha-carotene, zeaxanthin, cryptoxanthin and lutein. Along with other antioxidants including vitamin C and selenium, carotenes including lutein help protect eyes and all cells and tissues from scavenging free radicals, reduce oxidative stress and cell damage, decrease harmful lipid peroxides, and improve protective glutathione levels, and superoxide dismutase and catalase enzyme action in cells. Vitamin C protects the body against lipid peroxidation, and oxidative protein damage; it can protect heart artery endothelial (lining) function and help the arteries dilate more effectively to improve coronary blood flow. In smokers, vitamin C reduces the inflammatory marker plasma C-reactive protein by 24%. Selenium is a trace mineral, found in soil; the natural Selenomethionine form is found in plants. Selenium is a cofactor for the enzymes glutathione peroxidase and catalase in the antioxidant defense system. It can calm auto-immune activity: research shows that for adults with thyroiditis selenium reduces thyroid peroxidase antibodies by about 6% to 30% after 3-12 months of use. Selenium also seems to boost sense of well-being and mood. Selenium is needed in protective enzymes in the thyroid. Selenium, in combination with vitamin C, vitamin E, and carotenes, significantly diminishes oxidative damage to cholesterol, making it less sticky. Vitamins B1, B2, B3, B5 and B6 are essential water-soluble vitamins with critical roles in absorbing and utilizing carbohydrates, proteins; energy production; manufacturing hormones; brain function, memory and concentration; building healthy hair, skin and nails; neutralizing the body's homocysteine; reducing PMS; and much more. Minerals are inorganic elements found in the earth that are necessary for human life. We need larger amounts of macro-minerals including calcium, magnesium, and potassium; and trace amounts of copper, zinc, chromium, boron, manganese, molybdenum and vanadium. Calcium and magnesium have key roles in bone and dental heath, regulating muscle tone, heartbeat, blood pressure and blood clotting; potassium maintains fluid balance and nerve transmission; zinc boosts immunity and is used in skin and bone health, wound healing, making sperm and protein; chromium works with insulin for blood sugar balance; copper is necessary for development of bone, connective tissue, brain, heart, and many other organs, it balances zinc and is involved in the formation of red blood cells, the absorption and utilization of iron, the metabolism of cholesterol and glucose, and the synthesis of life-sustaining proteins and enzymes that help produce energy and regulate nerve transmission, blood clotting, and oxygen transport; copper stimulates the immune system to fight infections, repair injured tissues, and to promote healing; Manganese is a required trace mineral for all known living organisms, it is a cofactor for many enzymes such as superoxide dismutase essential in detoxification of superoxide free radicals; boron is important for bone, skin and hair health, and wound healing; Molybdenum is necessary for dozens of enzymes, healthy digestion; Vanadium has roles in blood sugar balance and reproductive health.
Contents
3 caps provide: Mixed Carotenes 6,250 IU, Vitamin A Palmitate 1,250 IU, Vitamin C (Ascorbic Acid)425mg, Vitamin D (as Vitamin D3)500 IU, Vitamin E (d-Alpha Tocopheryl) 200 IU, Vitamin K (as Vitamin K1) 50 mcg, Thiamin (as Thiamin HCl) 20 mg, Riboflavin (as Riboflavin 5'-Phosphate Sodium) 5.5 mg, Niacin (130 mg as Niacinamide and 30 mg as Niacin) 80 mg, Pantothenic Acid (as Calcium Pantothenate) 206 mg, Vitamin B6 (as Pyridoxal 5'-Phosphate) 5 mg, Folate (250 mcg as Folinate and 250 mcg as L-5-Methyltetrahydrofolate) 500 mcg, Vitamin B12 (112.5 mcg as Adenosylcobalamin and 112.5 mcg as Methylcobalamin) 225 mcg, Biotin 200 mcg, Calcium (Citrate-Malate) 150 mg, Magnesium (Citrate-Malate) 190 mg, Zinc (Picolinate) 7.5 mg, Selenium (Seleno-methionine) 100 mcg, Copper (Picolinate) 0.75 mg., Manganese (Picolinate) 3 mg, Chromium (as Chelidamate Arginate)* 100 mcg, Molybdenum (Picolinate) 50 mcg, Potassium (Citrate-Malate) 45 mg, Choline Citrate 50 mg, Boron (Picolinate) 1.5 mg, Vanadium (Picolinate) 50 mcg.
Other Ingredients: Hypromellose (derived from cellulose) capsule, Leucine, Silicon Dioxide. *Thorne's trade name for Chromium (4 oxopyridine,2,6-dicarboxylate, arginate) is UltraChrome®. Its use in this product is protected by U.S. Patent No. 5,665,385. Some customers have noted that these multiple vitamin-mineral formulas have a strong odor. Any change in odor is due to the fact that we have (over the past year) changed from selenium picolinate to seleno-methionine. While we believe seleno-methionine is a superior form of selenium, it may have a mild sulfur smell, which is normal and does not reflect a problem with the product.
Free of: - This product does Not contain: corn, dairy/milk/casein, egg, lactose, parabens, preservatives, salt, shellfish, soy, sugar, wheat/gluten, yeast.
Cautions
Always take natural remedies under the supervision of your health care provider. Do not use Vitamin K without the advice of your healthcare professional if you are taking anticoagulant medicines; avoid folic acid if you are taking methotrexate. Rarely gas, bloating or diarrhea can occur with large doses of vitamin C or magnesium, and resolve when doses are reduced. Avoid during pregnancy and lactation unless under the guidance of your physician.
Testimonials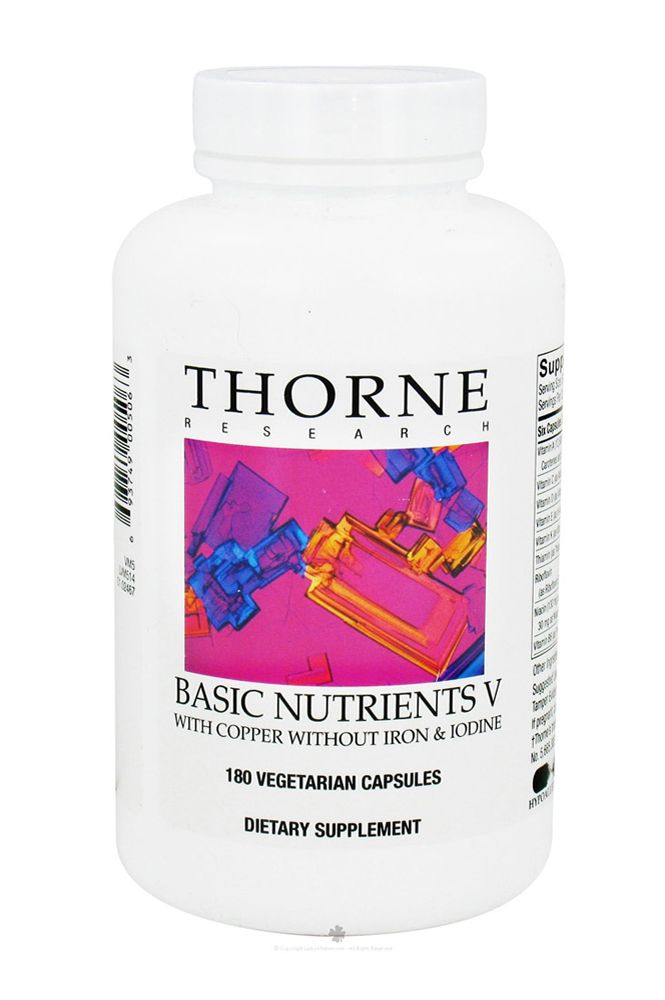 Shipping:
Free shipping for purchases of $40 and over
Benefits of Consistency
"With the right vitamins, herbs and foods, your health can continue to improve over time, as vibrant new tissues replace old cells. Our patients often feel increasing vitality as medical tests get better and better, year after year."
- Dr. Rachelle Herdman